MEDIA FEATURING MICHAEL'S STORY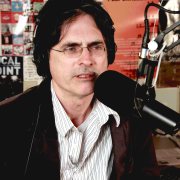 Michael's story is an inspiring account of overcoming hardships, believing in the impossible, rising from trial to triumph.  But it is also a challenge to many in our western culture not to take our freedom for granted, not to let our faith grow superficial and light, not to give in to indifference and complacency. As America faces times of uncertainty today, he will challenge us to build our lives on a foundation that will last.
https://www.michaelfurchert.com/cms/wp-content/uploads/NewsClipNorthland1.jpg
682
803
gabster
https://michaelfurchert.com/cms/wp-content/uploads/mf_logo.png
gabster
2014-11-10 17:24:24
2022-11-25 11:34:54
NEWS CLIP: Remembering the Fall of the Berlin Wall
In 1987, American President Ronald Reagan stood at the Brandenburg…
MORE POSTS FROM OUR MEDIA ARCHIVES COMING SOON…
Stay tuned for a collection of TV, radio and media interviews Michael has featured in over the past decade of ministry to the USA.